We have been granted planning permission for a new 10,000-square metre facility on Bristol & Bath Science Park in south-west England – our 'Inhalation Centre of Excellence'.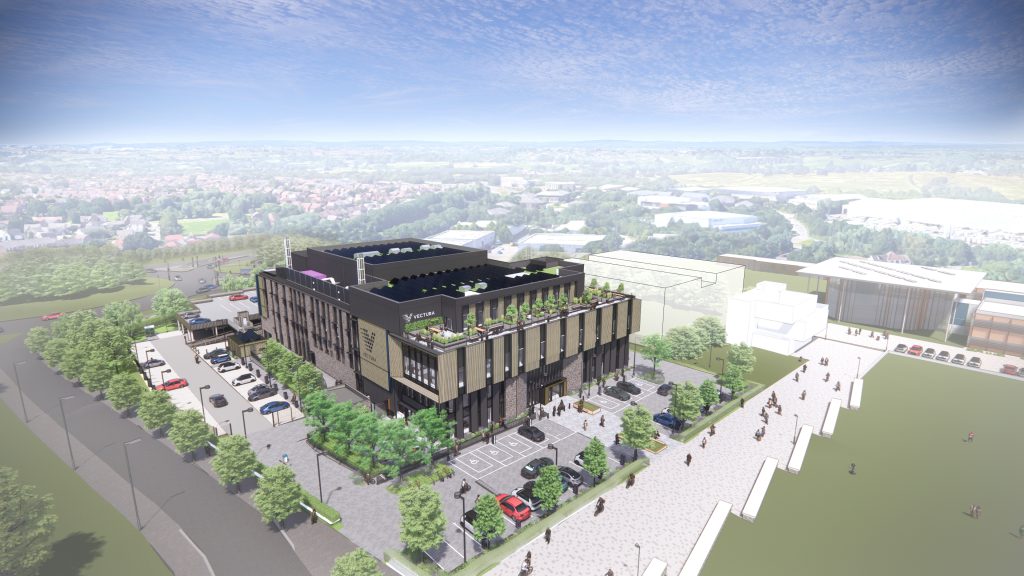 The state-of-the-art £58 million building, which is anticipated to complete in 2025, will enable us to expand our operations, providing new career opportunities for research and development scientists and engineers in pharmaceutical and device development, as well as manufacturing and laboratory services. It will create an optimal environment for innovation to support the development of important new inhaled treatments and wellness products. The facility also has a goal to achieve an 'Excellent' rating with sustainability assessors BREEAM.
Michael Austwick, Chief Executive Officer Vectura, said: "We are delighted that our plans to build a world-leading science facility have been approved by South Gloucestershire Council. The new-build will enable our already successful pharmaceutical company to continue and expand upon its vital work, providing innovative inhalation and other advanced drug delivery solutions that have the potential to improve the lives of patients around the world.
"For nearly 25 years, Vectura has been providing a combination of formulation science, device technology and pharmaceutical development expertise, helping our partners and licensees develop products which are used by 10 million patients worldwide. This new facility will help us to build on this successful track record, increasing workspace capacity and attracting talent to the area."
In the south-west region of England, Bristol & Bath Science Park provides space, accessibility and support for science and technology businesses to accelerate their growth and success.
Councillor Ben Burton, cabinet member responsible for corporate resources at South Gloucestershire Council, said: "The Bristol & Bath Science Park in South Gloucestershire offers a prime location for a company of this type as it is a world-class centre for science and technology businesses with a focus on research and development, innovation and collaboration.
"This new research and development facility will bring additional high-tech employment opportunities to our area and I'm pleased to see that Vectura's plans for the new building include a number of environmental and sustainability considerations."