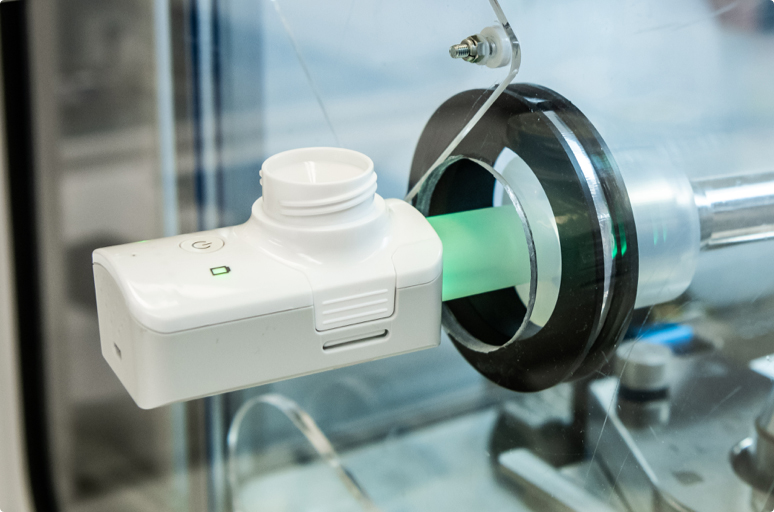 With extensive, state-of-the-art analytical testing facilities and equipment, our expert teams are able to develop and validate the methodologies required to characterise inhaled delivery platforms, especially DPI, pMDI and nebulised products.
To ensure seamless support for your development, we also offer:
Comprehensive stability storage facilities able to support small bespoke stability studies through to large pivotal programmes.
Deep experience of development pharmaceutics, device verification testing and authoring of CMC sections for regulatory submissions.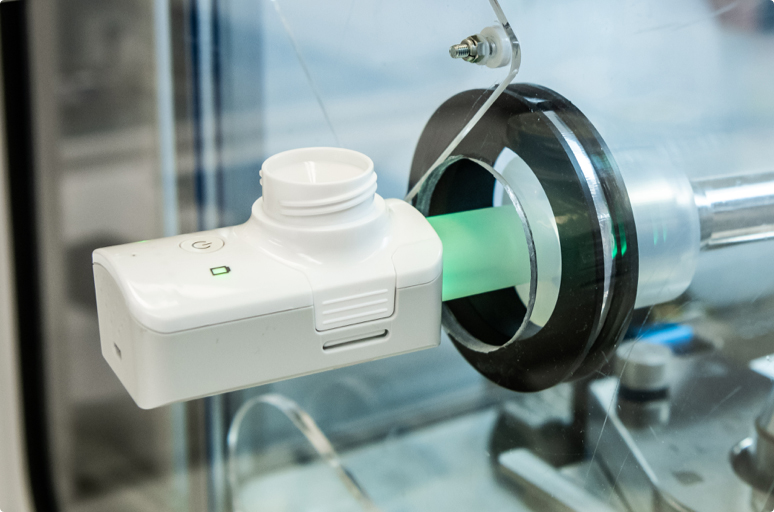 Our comprehensive analytical services include:
Conventional chromatography and aerosol characterisation using HPLC, UPLC, GC, cascade impaction, delivered dose analysis and spray pattern testing.
LC detection capabilities include UV and UV diode array, fluorescence, refractive index, CAD (charged aerosol detection) and mass spectroscopy.
Physico-chemical (Q3 type) methods capability including "more realistic testing" using throat models and patient inhalation profiles, dissolution profiling and blend microstructure measurements which are key to understanding equivalence for generic programmes or bridging between devices and formulations.
Dedicated physical properties capability including Morphologi 4-ID automated particle size/shape analysis and surface properties measurement, differential scanning calorimetry (DSC) and scanning electron microscopy (SEM).
Biologics evaluation methodologies including SDS-PAGE electrophoresis, plate based assays, isoelectric focussing, dynamic light scattering and zeta potential.
Solution physico-chemical properties measurements for liquid formulations (rheometry, viscometry, osmolality, surface tension).