Optimise the device selection based on the stage of development, molecule type, indication and patient considerations
Early stage of development? Looking to move fast into the clinic with a single-dose capsule or nebuliser? We can also support your programme and ensure a fast, seamless transition to a commercial-ready device when required.
Dry Powder Inhalers (DPI)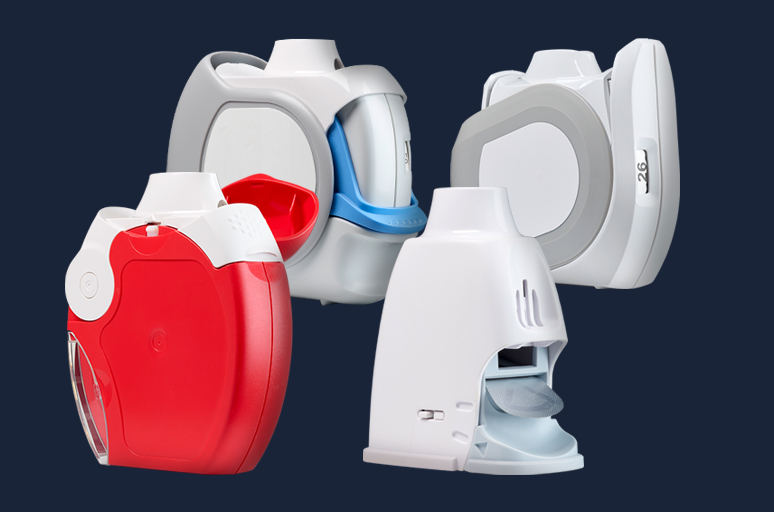 Our dry powder inhalers are derived from the commercially-validated AirFluSal® Gyrohaler® platform, but with a range of user interfaces and payload volumes, giving you confidence of performance and a proven regulatory track record.
With options for proprietary unit- and multi-unit dose platforms, as well as off-the-shelf capsule devices, we can support your programme from early development through to a commercial-ready device.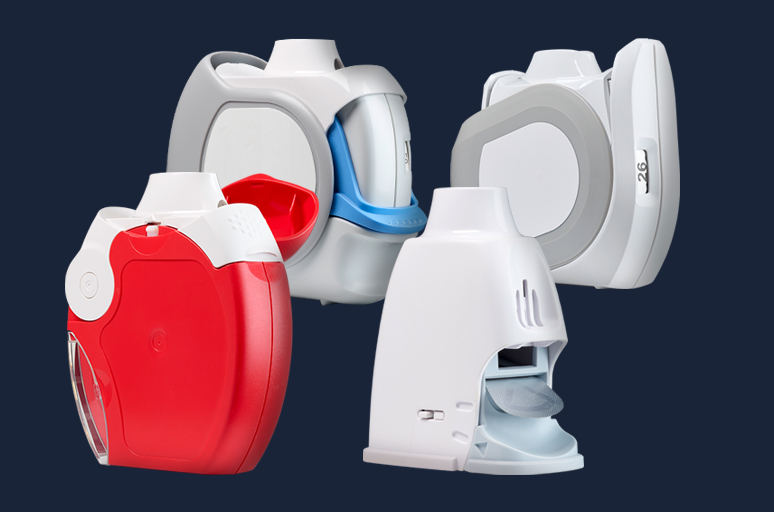 More Information
Metered Dose Inhaler (pMDI)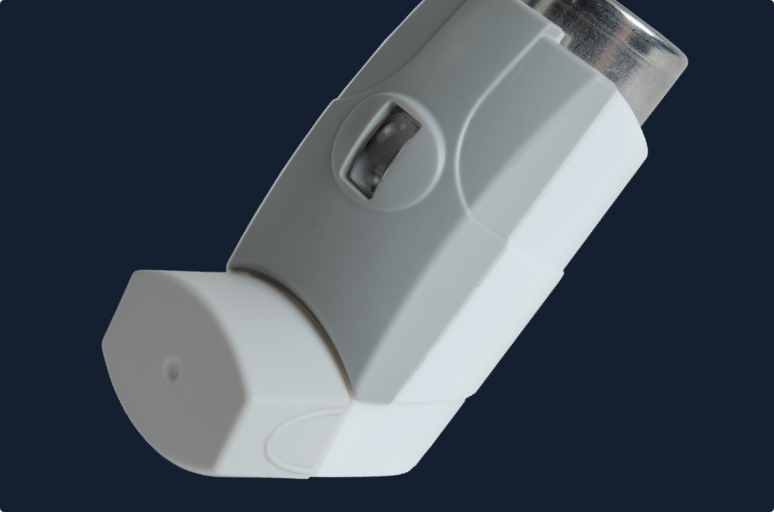 Pressurised metered dose inhalers remain an important device option for many patients.
All the components of a pMDI have important roles in determining the characteristics of the aerosol and drug delivery to the lung. With extensive expertise in pMDI development and lifecycle management, we can help develop a new pMDI product or optimise your formulation and device performance.
You can have confidence based on our track record of supporting successful pMDI developments including flutiform® and breath-actuated flutiform® K-haler®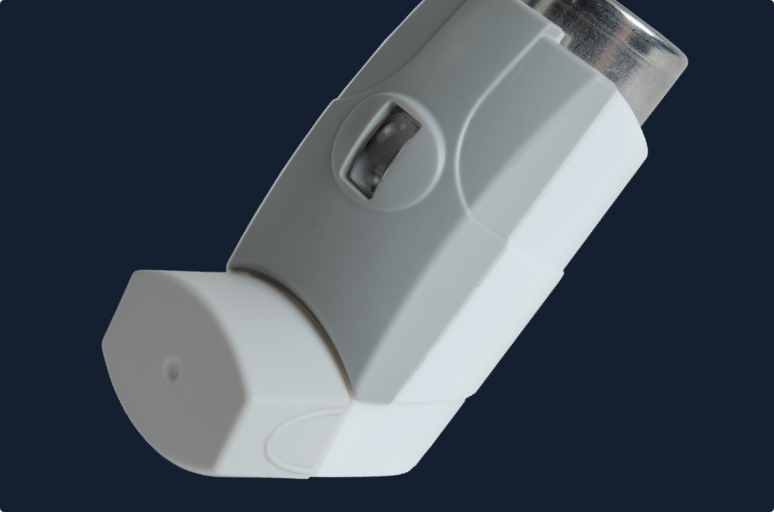 Our particular areas of expertise include:
Development of tailored solutions based on commercially-available pMDI devices
Optimisation of container closure systems to be compatible with pMDI formulations
Designed for high volume and low cost manufacture
Nebulisers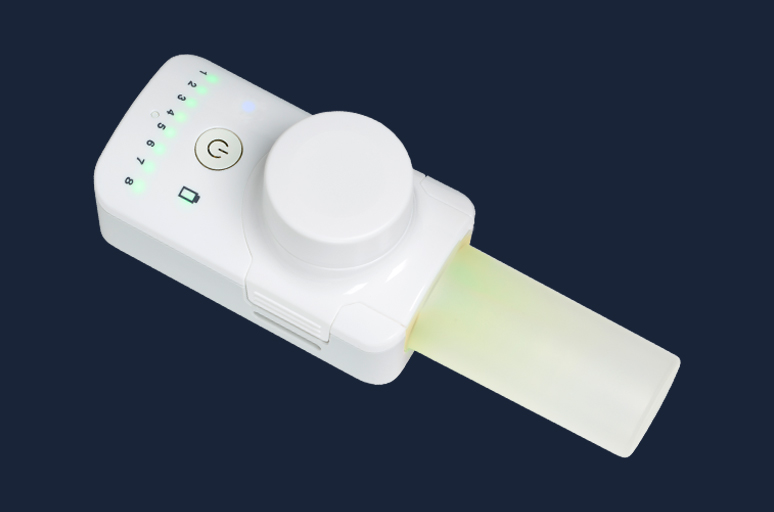 Our state-of-the-art breath-actuated nebulisers with guided inhalation have been developed to improve lung delivery for inhaled drugs, with the aim of achieving better clinical outcomes and/or shortened treatment times
A patient's breathing pattern can impact the efficiency of drug delivery to different regions of the lung. Control of the inspiratory flow rate, the inspiratory volume of the inhalation, and the timing of aerosol delivery during the inspiration can materially affect how much drug gets to central or peripheral parts of the lungs. This is the basis of our proprietary, smart nebulisation technology.
With this guided inhalation, our nebulisers have the potential to deliver the aerosol efficiently to the lungs, tailored to the individual patient's breathing capacity.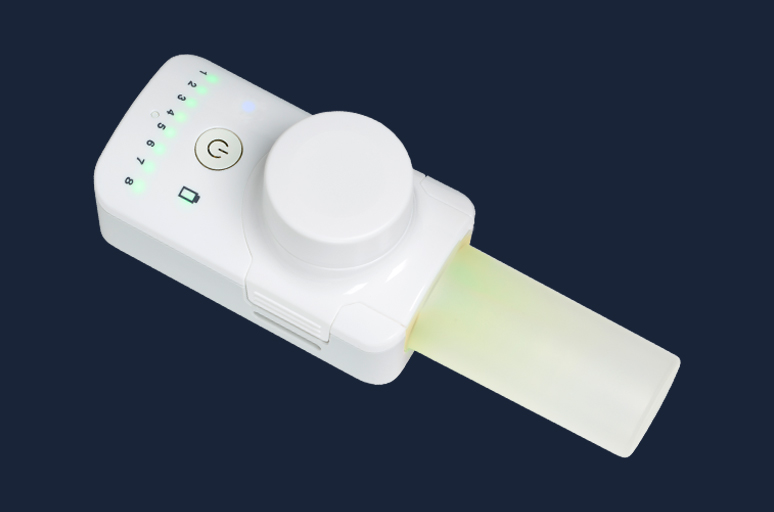 Contact us about this service
FOX® VIBRATING MESH NEBULISER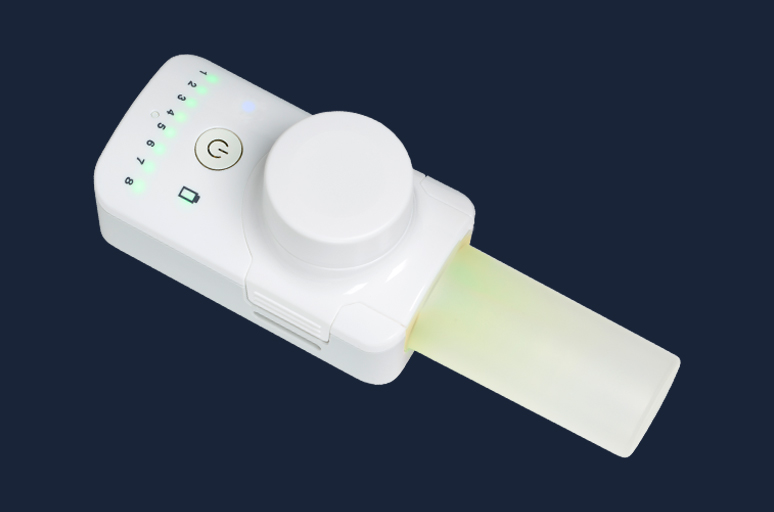 The FOX® device is a small, handheld, breath-activated, battery-powered inhalation system that delivers nebulised liquid drugs with high performance using a vibrating mesh technology. The device is CE-marked and has a 510(k) premarket notification for marketing in the US.
FOX® is suitable for the delivery of small molecules and biologics, formulated as solutions or nano-suspensions.
A version of the FOX® device was launched by Bayer in several EU countries for use in the treatment of adult patients with primary pulmonary hypertension.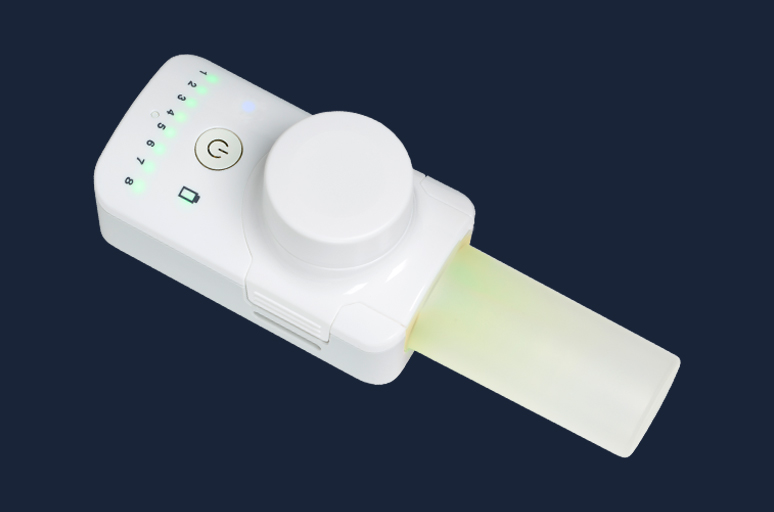 Use with solutions and nano-suspensions of small molecules and biologics
Low inspiration flow rate
Controlled inhalation volume
Guided inhalation and real-time feedback
Bluetooth®-enabled for connectivity for digital health applications, including monitoring adherence and compliance