Andreas Meliniotis, Director of Device Development at Vectura, discusses the key considerations to reduce risk when developing a DPI product from early clinical trials through to scale-up, and provides insights for both novel and generic development programs.
Register here: https://bit.ly/30qtaz4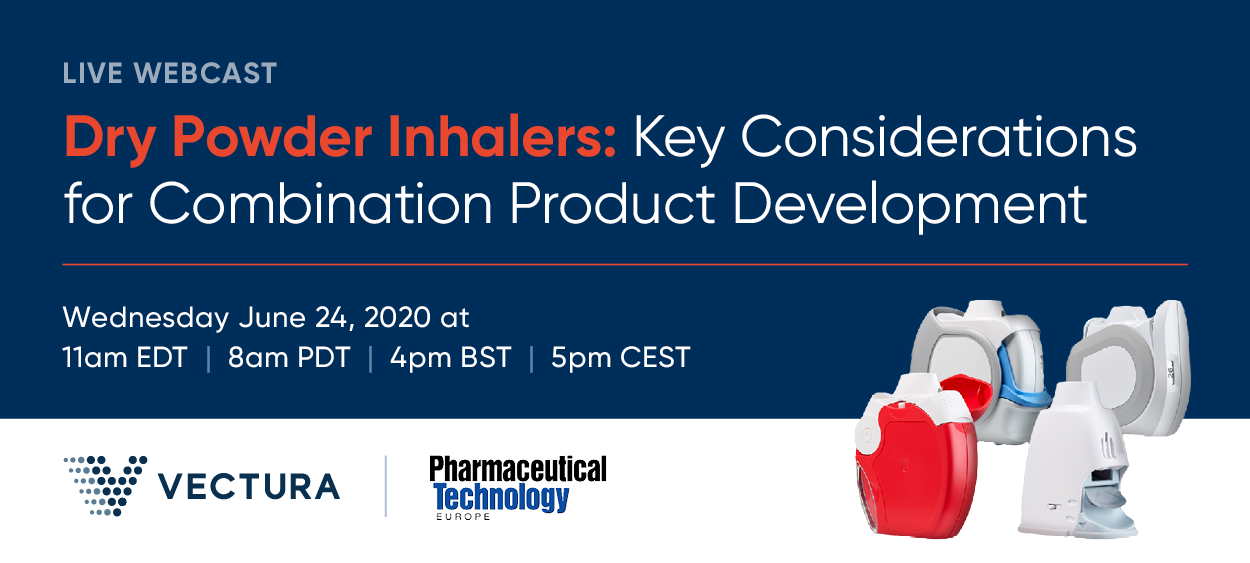 About our DPI device platforms
At Vectura we can help optimise the device selection based on the stage of development, molecule type, indication and patient considerations. Our dry powder inhalers are derived from the commercially-validated Gyrohaler® platform, but with a range of user interfaces and payload volumes. With options for proprietary unit- and multi-unit dose platforms, as well as off-the-shelf capsule devices, we can support any programme from early development through to a commercial-ready device.