An intrepid group of cyclists from Vectura Group challenged themselves to cover 450 Kilometres (280 miles) over 3.5 days as part of its annual fundraising for AsthmaUK. The twenty-three amateur riders set off from Vectura's Office in Muttenz, Basel, and completed their journey at Vectura's site in Lyon on Sunday 24th June.
Vectura chooses to support AsthmaUK because of the work they do to improve the lives of asthma sufferers. Asthma is widely misunderstood disease, and the scale and severity of the issue often overlooked. Every day in the UK alone, three families are devastated by the death of a loved one to an asthma attack. Tragically, two-thirds of these could be prevented with the right management.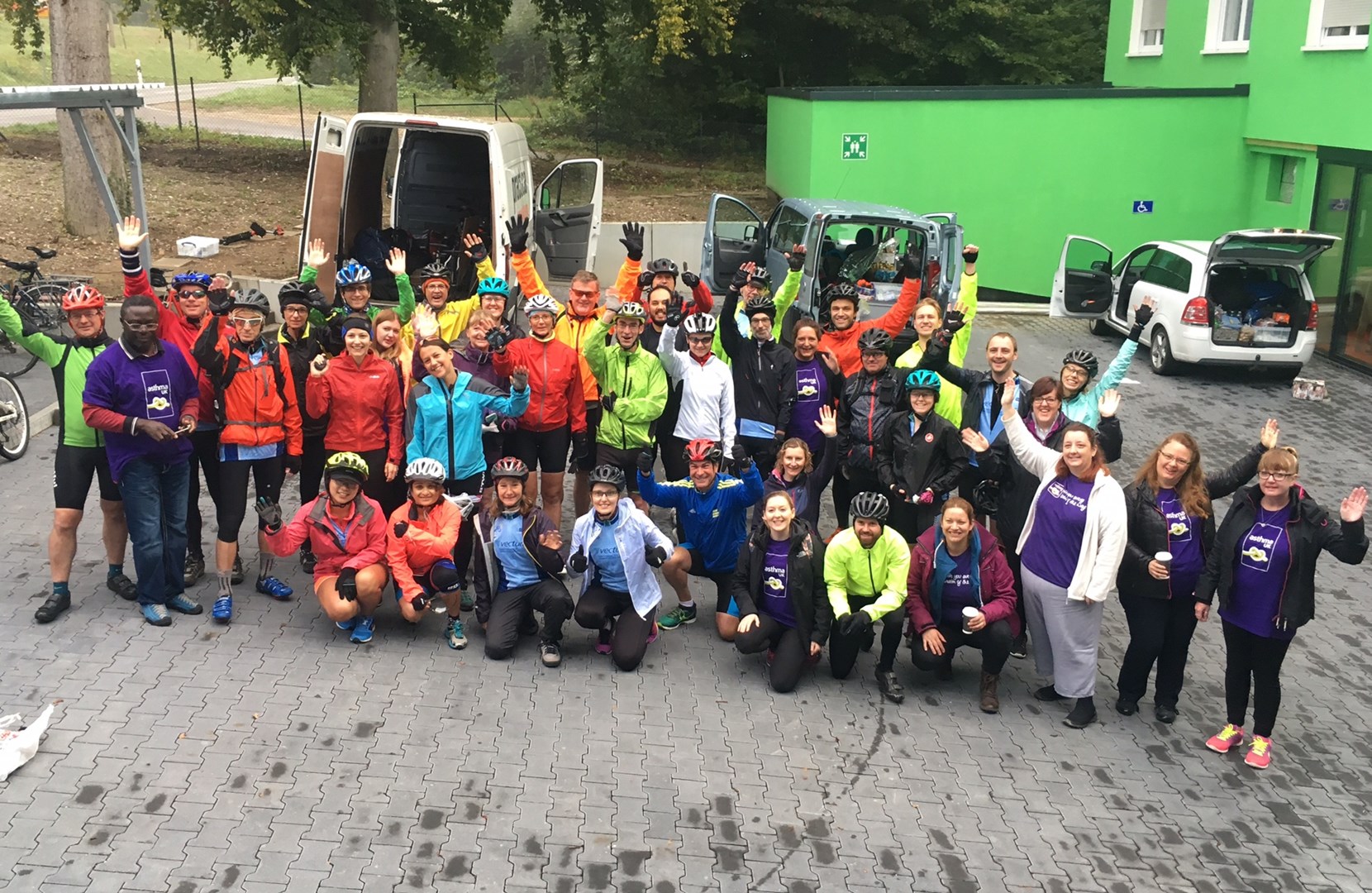 Asthma care doesn't only rely on cutting edge technology. It can be sucessfully managed by a thorough asthma review, being on the right medication and knowing how to use it and having a written Asthma Action Plan. Asthma UK provides this along with a specialised 12 Week Asthma Support Programme. AsthmaUK is one of the few health charities offering a nurse-led helpline service.
James Ward-Lilley, CEO Vectura, said, "This is our fourth year of the V2V cycle tour and our most ambitious yet. I'm proud to work for Vectura for many reasons including working with a team committed to transforming patient's lives through our industry leading device and formulation technology and portfolio and also thanks to the highly relevant Corporate Social Responsibility initiatives undertaken by the team."
Last year Vectura donated £23,000 to AsthmaUK, with the company match funding the proceeds from its year round calendar of fundraising. You can donate to this year's campaign on our JustGiving page.
Louise Thomas, Head of Events and Community Fundraising at Asthma UK, said, "We want to thank Vectura and all of their staff for their hard work and dedication in taking on this incredibly challenging cycle ride. It's only thanks to our generous fundraisers that Asthma UK is able to continue helping the 5.4million people in the UK who have asthma. Asthma can leave people gasping for breath, affects people's work and relationships and asthma attacks claim the lives of three people every day. That's why our work at Asthma UK is vital, to fund research into a cure for the condition and offer health advice to help people with asthma stay well."