We are immensely proud to have been awarded Best Communication Award at the European Mediscience Awards. The judges concluded that 2020/21 were significant years of progress for Vectura, under our new inhalation contract development and manufacturing organisation (CDMO) strategy.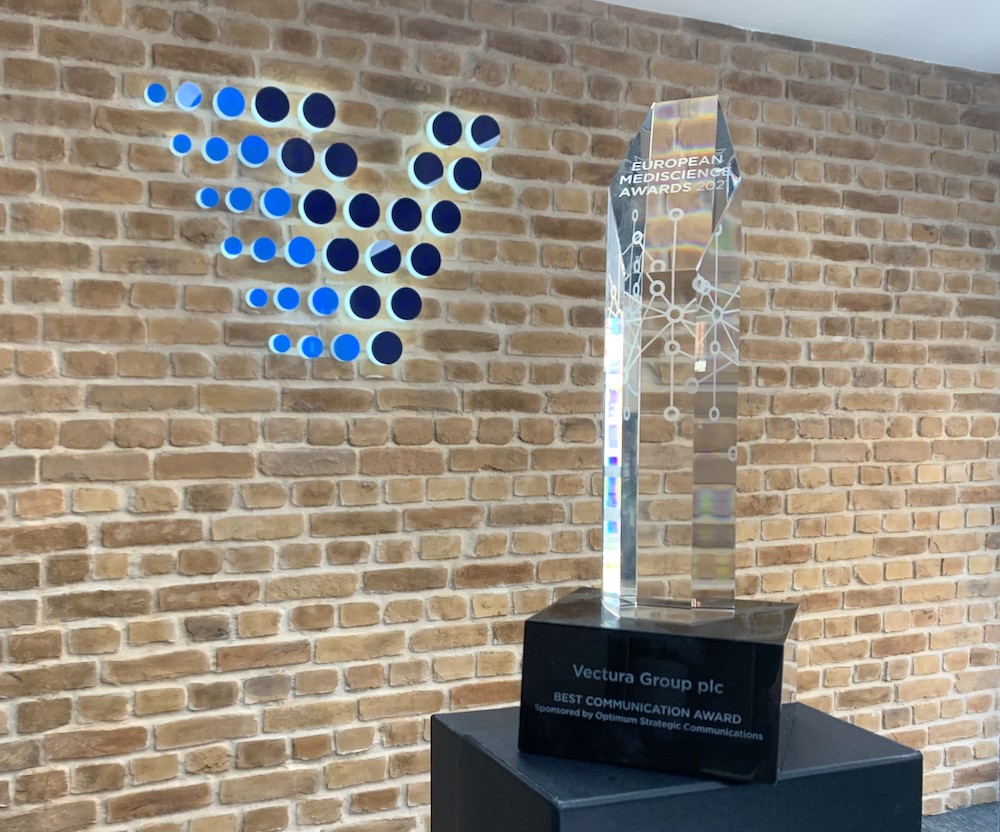 They cited that we transformed many of our core business processes during the period and continued the cultural adjustment required to succeed as a CDMO, which was communicated clearly to stakeholders.
In their view, Vectura have a stand-out Annual Report with an engaging risk and governance section. Our website includes an ESG microsite, which brings our new ESG strategy to life.
On receiving the award the judges said: "Successful communication is vital to the development of mediscience companies. News flow, both good and bad, can have a significant effect on share prices, and the winner of this award, Vectura, demonstrated its ability to successfully communicate its investment message to its target audience."
The European Mediscience Awards helps to showcase achievement and success in the UK and European healthcare, biotech, pharmaceutical and life sciences sectors. Now in its 20th year, the event is the largest annual gathering of private and publicly quoted healthcare, biotech and life sciences companies in Europe, all celebrating their achievement and recognising success.
David Ginivan, VP Corporate Communications, commenting on Vectura receiving this award, said: "Winning an award of this calibre requires a massive team effort across the business. Will Downie, Paul Fry, ELT and the Board gave us the clarity in strategy to allow us to communicate to a wide stakeholder group. They gave us a transformation story that resonated with shareholders, investors, media and our wider stakeholders."
We would to thank our extraordinary people for their hard work and dedication and extend our congratulations to all shortlisted.