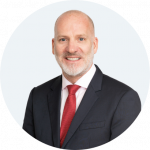 With a new company strategy in place and a combined focus on both drug and device development, Will Downie, Vectura's CEO speaks about the current and future opportunities market for inhaled therapies.
"What we're going to be able to do now, is work across both drug and device development areas with a wider range of customers and start to bring those molecules to market.

And just as all pipelines are getting more complicated, and both bioavailability and solubility are becoming more important, we're going to help our clients to overcome those issues and expedite the process of getting products to patients in the shortest possible timeframe"
For the full story, click here.