Pages:2
Published:21/01/2021
Whether you're looking for a initial feasibility study, advice on inhaled device selection, or a full inhaled development programme, see how Vectura's tailored inhalation services can support your programme from early stage, through all phases of clinical development through to commercialisation.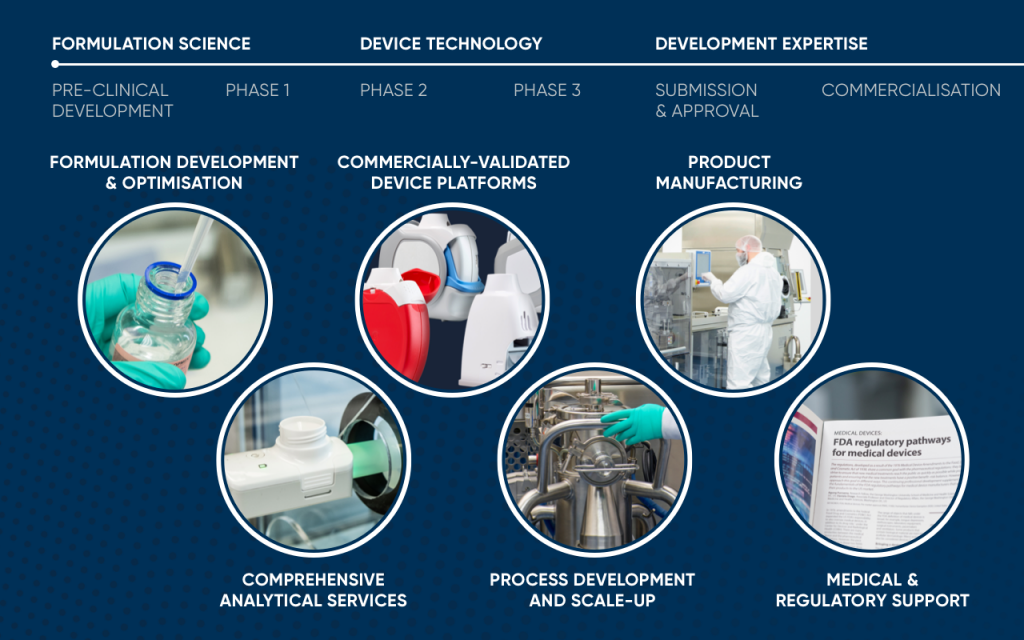 With a platform of dry powder inhaler (DPI), metered dose inhaler (pMDI) and smart nebuliser technology, we offer flexibility based on the needs of your programme and molecule.
This article "A Focus on Inhalation: Integrated Product Development Services", first published in Drug Delivery & Development, describes Vectura's comprehensive formulation, device and development services to help bring your inhaled medicine to market.